Company Name: Rev360
Company Description: Rev360 is the eye care software and business services company that serves practices centered on RevolutionEHR. Rev360 delivers the RevolutionEHR software platform and a growing suite of optional business services to RevolutionEHR users.
Author:  Kelly Kerksick, OD, Rev360 Director of Professional Relations
Along with the excitement of going into business for yourself, there's often a bit of apprehension.  Sound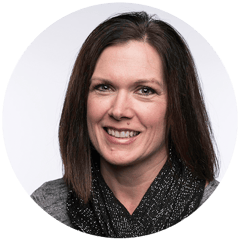 guidance and tips from someone who's already successfully traveled the journey of business start-up and ownership can be an invaluable resource.  In this brief article, I share my own experience to answer some of the most common questions asked by doctors just starting out in practice. I hope you find this information helpful and I wish you the best in your new endeavor!
1. How much space will I need?
I recommend starting with a smaller amount of space.  It doesn't make sense to pay for a bunch of space that you aren't using or haven't grown into. I opted to start small with my practice (900 sq ft) and then, four years later, I bought a building that provided 3600 sq ft of space.  As a result of starting small, I was able to get out of the red faster and set aside some money.  My small nest egg quickly grew and gave me 20% cash to put down on my new building.
2.  Where should I open a new practice?
Open a practice in a community that you want to be a part of.  The second point of consideration should be whether or not there is a good business opportunity in the community.  If you can answer yes to both of those factors, you have a winner!
3.  What equipment do I need?
Start out with one or maybe two pieces of equipment such as a visual field analyzer and a retinal camera.  As the practice grows, it is wise to reinvest any profits back into the practice by purchasing more equipment.  Each year, consider adding one new instrument from profits.
4.  What, if any, insurance plans should I take?
Early on, it can be advantageous to take a large variety of insurance plans.  These plans, even if less desirable due to lower reimbursements, etc., can be very beneficial in growing the practice.  This is a great way to attract new patients to the practice and establish a rapport with them.  As you become busier, it makes sense to drop those lower paying plans.
5.  How do I get credentialed?
Credentialing can be tricky.  It can take months getting appropriately credentialed which is why I recommend outsourcing this.  My advice is to hire a company to do this piece for you that knows what questions to ask.
6.  How do I hire and train employees?
I always preferred to hire for attitude and train for skill rather than hire someone highly skilled that didn't have a great personality.  Early in your practice, you will have the time to devote to training and teaching new employees how to do various tasks within the practice.  Some of my best employees were those who came to the table with no experience.  While it can be time consuming to train these kinds of individuals, you also have the ability to train them correctly.
7.  How do I market my new practice?
Get heavily involved in your community.  Volunteer and participate in local civic organizations.  This shows your commitment to the community and is a way that you can give back.  These opportunities always pay themselves off in dividends.  I found limited success with advertising.  My best marketing came from me.  Giving the community the opportunity to see my commitment to the community and its people was such an important part of my practice's growth early on.
8.  How do I learn billing and coding?
Many times, the software within your electronic health record can assist you with billing and coding.  If it doesn't, I would recommend that you attend classes to help to bring you up to speed.  Always remember, just because you get paid by the insurance company does not mean what you filed was correct.  I've seen too many practitioners code and bill incorrectly and while unintentional, it can be a very costly mistake as most insurance companies will demand recoupment of claims filed incorrectly.
9.  Should I start off with an EHR and Practice Management software program right away?
Absolutely!  One of the best advantages you have as a new start up practice is the ability to start from day 1 with an electronic health record system.  Often you can begin implementation and training while you are building out your practice so you are ready to go the first day you open your doors. Also, if chosen wisely, the system can also provide you with much more than just a way to schedule patients and document eye exams.  Often times, your EHR will serve as an indispensable employee.
10.  What advice do you have regarding choosing the best vendors for my new practice?
Choose a partner rather than a vendor.  Choose the company that wants to work with you and help your practice grow rather than choose a company solely on their product offering.  You want the whole package.
This blog is part of the ASCO corporate contributor blog series. For more information about the blog series, please contact Christine Armstrong, Director of Development at [email protected].